Some celebrities have chosen not to have kids, while other celebrities have fully embraced parenthood, experiencing the positive changes that come with it and raising children who resemble them. 
However, there is a common misconception that celebrities have an easy time parenting. The truth is that having money and resources doesn't automatically make it effortless. Psychologist Dr. Elizabeth Lombardo once explained to E! News that our society tends to be highly critical of others, especially those in the spotlight.
Which celebrities might be struggling with parenthood?
Celeb parents face an additional layer of stress because they are constantly scrutinized by the public. A-list celebrities have faced criticism for almost every possible reason, including incidents like David Beckham allowing his four-year-old daughter Harper to use a pacifier and Pink taking her son Jameson to a zoo.
Likewise, fame alone doesn't guarantee exceptional parenting skills. The following celebrity children, many of whom have now become celebrities themselves, can attest to that fact. Just as in the non-Hollywood world, couples have disagreements, individuals face challenges, and occasionally, families become estranged.
Here is a list of prominent celebrities who have unfortunately experienced estrangement from their children.
Tom Cruise's Estrangement from Suri Cruise
In 2012, Tom Cruise's highly publicized divorce from Katie Holmes sparked widespread speculation about the impact of Scientology on their split and, specifically, Cruise's relationship with his six-year-old daughter, Suri Cruise. Reports emerged that the actor had allegedly distanced himself from his child, leading Cruise to file a $50 million defamation lawsuit against Bauer Media Group, the publisher of Life & Style and InTouch. In court documents, he vehemently denied cutting Suri out of his life in any way.
However, during a deposition in 2013, Cruise admitted that he had not seen Suri for 100 days and had even missed her first day of school due to his filming commitments in London. He argued that if Suri had requested his presence, he would have been there. This revelation fueled ongoing speculation about the state of their relationship.
In 2016, an insider revealed to In Touch that Tom Cruise and Suri had not spoken or seen each other for 1,000 days. The source claimed that Cruise often used his film commitments as an excuse, but Suri no longer accepted this explanation. Furthermore, another insider disclosed to Us Weekly in 2018 that Cruise had the opportunity to see Suri for 10 days a month according to their custody agreement with Holmes. However, he allegedly chose not to exercise this right because Suri was not involved in Scientology.
As of 2023, reports suggest that the estrangement between Tom Cruise and Suri Cruise persists. A source close to the situation informed Daily Mail that Cruise has no active role in Suri's life, further highlighting the prolonged separation between the father and daughter.
Elon Musk's Views on Communism and Vivian Musk's Estrangement
Elon Musk, known for his public remarks about the importance of having a large family, recently became a father for the tenth time in 2021, emphasizing his commitment to combating underpopulation.
Musk's eldest children, twins Griffin and Vivian Musk were born in 2004 during his marriage to Canadian author Justine Wilson. While they have mostly lived away from the public eye, Vivian gained attention in 2022 when she legally petitioned to change her name and be recognized as female.
Seeking to distance herself from her father, Vivian requested to change her birth name, Xavier Musk, to Vivian Jenna Wilson, relinquishing her father's renowned surname and adopting her mother's. In the court documents obtained by TMZ, she cited "Gender Identity and the fact that I no longer live with or wish to be related to my biological father in any way, shape, or form" as the reason for the name change.
Rather than attempting to reconcile with Vivian, Elon Musk stated in an interview with the Financial Times that he maintains "very good relationships with all the others" but acknowledged that not every relationship can be salvaged. Interestingly, he attributed Vivian's apparent rejection of him to what he referred to as "full-on communism" and a prevailing belief that wealth equates to malevolence. He further alluded to his own controversial statement from 2020 when he tweeted, "Pronouns suck," and subsequently explained, "I absolutely support trans, but all these pronouns are an esthetic nightmare."
50 Cent's Complex Father-Son Relationship– From Devotion to Estrangement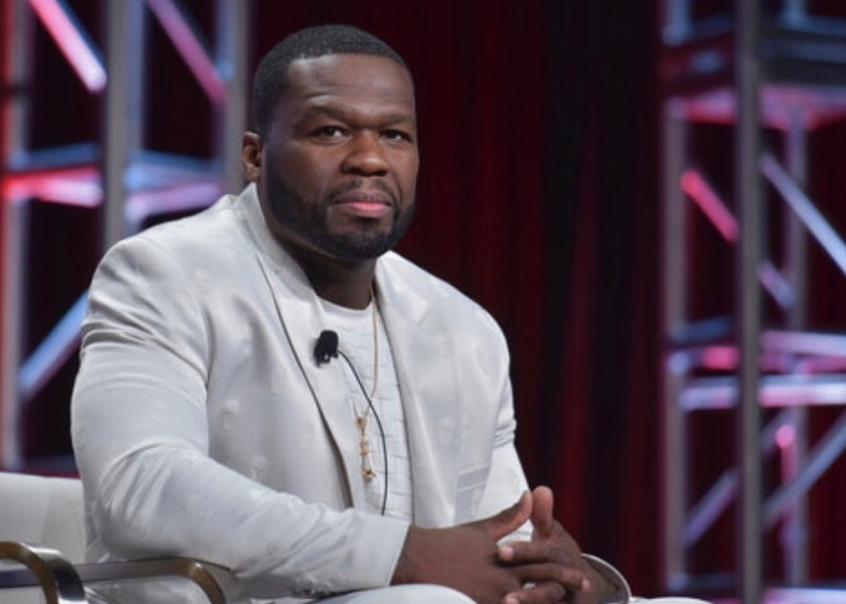 In 1996, rapper 50 Cent welcomed his first child, Marquise Jackson, with Shaniqua Hopkins. Devoted to his little boy, he proudly tattooed Marquise's name on his body and expressed his desire to establish a meaningful connection, having experienced a strained relationship with his own father (VH1). Unfortunately, the dynamics changed after the split between 50 Cent and Shaniqua in 2008.
By 2012, it was revealed that the rapper had sent a text message to his 16-year-old son, asking if his hypothetical death would hold any significance for Marquise and subsequently excluding him from his will (Radar).
Fast forward to 2020, during an interview with XXL (via The Shade Room), 50 Cent expressed his surprise at the cost of his success, as it seemed to have strained his relationship with his firstborn. He placed the blame on Shaniqua for fostering a sense of entitlement in Marquise, leading him to feel deprived. In a harsh statement, 50 Cent declared that he no longer loved his son, implying that Marquise's actions resembled those of a snake, questioning whether he deserved to be bitten.
In response, Marquise took to Instagram in 2022 to express his desire for a genuine connection rather than seeking attention. He revealed the communication barriers between him and his father, citing the lack of a phone number and years of being blocked on social media, preventing direct messages. Marquise made it clear that he was ready to sit down and have a conversation whenever his father was willing to do so.
Jackie Chan's Estrangement from His Daughter and the Fallout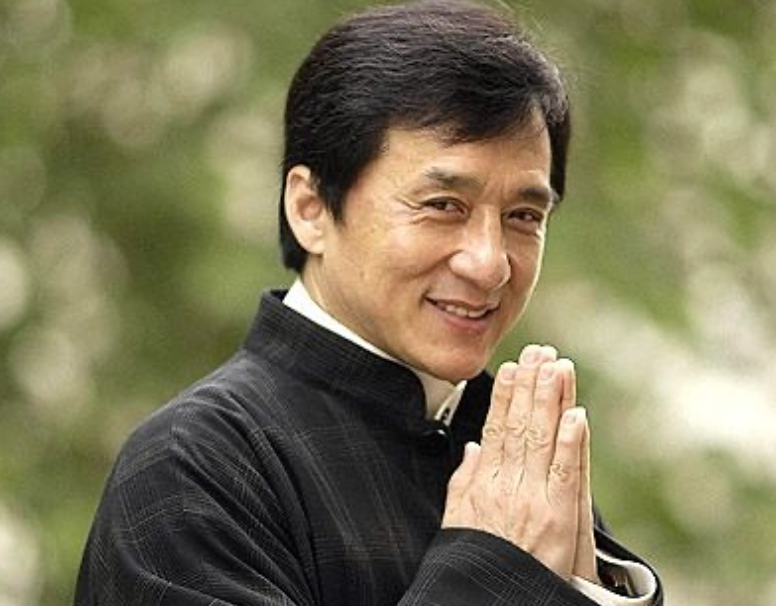 Renowned actor Jackie Chan's marriage to Joan Lin, which began in 1982, faced a severe strain in 1999 when he admitted to having an affair with former Miss Asia, Elaine Ng. In his public statements, Chan mentioned that his wife had forgiven him, as had their only child, Jaycee, who was born in 1982. He claimed that his son understood the situation. Despite Elaine being seven months pregnant at the time, Chan agreed to a paternity test, stating that he would take responsibility if the child was indeed his. However, that wasn't the case.
Daughter Etta Ng was born in 1999 and grew up in Hong Kong with her mother, without any involvement from Chan. In 2015, when Etta was 15 years old, she expressed her sentiments in an interview with Express, stating, "He is not my dad. I have no feelings for him." Etta made it clear that she had not forgiven him and emphasized that while he was her biological father, he was not present in her life.
In 2017, Etta publicly came out as gay and got married to Andi Autumn in 2018. During that time, the couple posted a now-deleted video (via People), claiming they had faced homelessness due to homophobic parents. They mentioned their experiences at a food bank and even shared that they had spent nights sleeping under a bridge. It appeared that Jackie Chan had completely distanced himself from Etta.
In his 2018 memoir titled "Never Grow Up," Chan revealed that he had discussed the affair with his wife and son only once in 1999, and it was never brought up again. The following day, he made changes to his will, leaving everything to Joan, his wife.