Who says you need a hefty bank account to quench your wanderlust? If you want to travel on a budget, you have to understand that it doesn't mean compromising on experiences or missing out on incredible adventures. With creativity and careful planning, you can embark on unforgettable journeys without breaking the bank.
Get ready to discover a treasure trove of budget travel tips that will help you explore the world affordably. From finding cheap flights to discovering budget-friendly accommodations and maximizing your experiences, this listicle has got you covered!
Embrace the Off-Season
One of the best ways to save money on travel is by embracing the off-season. Avoid peak tourist times and travel during shoulder seasons or less popular months. Not only will you find better deals on flights and accommodations, but you'll also enjoy fewer crowds and a more authentic experience.
Be Flexible with Your Travel Dates
Flexibility is key in scoring great deals on flights and accommodations. Use flight search engines that offer flexible date options, and be open to adjusting your travel dates based on the most affordable options available. Sometimes, flying a day earlier or later can significantly difference cost.
Hunt for Flight Deals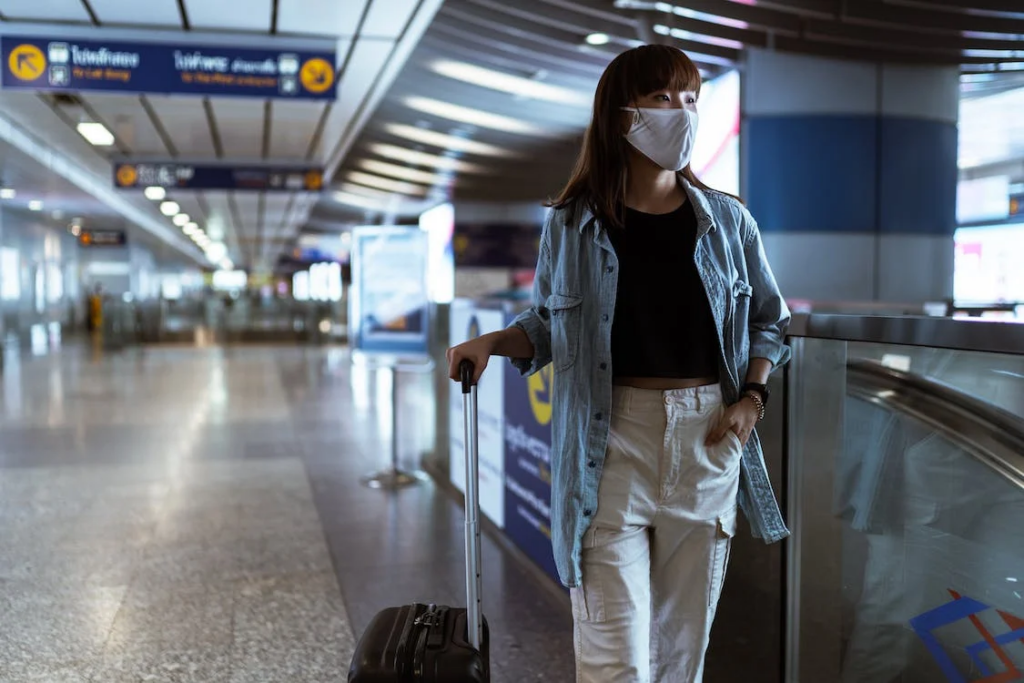 Watch for flight deals, and be ready to pounce when you spot a bargain. Subscribe to airline newsletters, follow social media accounts that share flight deals, and use online tools that notify you when prices drop. Additionally, consider flying with budget airlines, often offering cheaper fares without compromising safety or comfort.
Opt for Budget-Friendly Accommodations
Gone are the days when hotels were your only option for accommodations. Embrace the sharing economy by booking affordable stays through platforms like Airbnb, where you can find various options, from private rooms to entire apartments or houses. Hostels and guesthouses are also excellent choices for budget-conscious travelers, offering a chance to connect with fellow adventurers.
Cook Your Meals
Eating out for every meal can quickly drain your travel budget. Save money by opting for accommodations with kitchen facilities, allowing you to prepare some of your meals. Visit local markets and grocery stores to stock up on inexpensive and delicious ingredients and indulge in a picnic or homemade dinner occasionally.
Take Advantage of Free Activities and Attractions
Every destination has a host of free or low-cost activities and attractions waiting to be discovered. Research in advance and list museums with free admission days, parks, walking tours, and local festivals that won't cost you a fortune. Not only will you save money, but you'll also get a deeper understanding of the local culture and community.
Use Public Transportation
Public transportation is a budget-friendly option and an excellent way to immerse yourself in the local way of life. Research the public transportation system in your destination and familiarize yourself with the routes and fares. Buses, trains, trams, and subways are often more affordable than taxis or rental cars, and they can take you to hidden gems off the beaten path.
Travel Light and Pack Smart
Avoid unnecessary baggage fees and travel hassle-free by packing light. Stick to the essentials and invest in versatile, mixed, and matched clothing items. Research the baggage policies of the airlines you'll be using and be mindful of weight restrictions. Traveling light will save you money and make your journey more comfortable.
Connect with Locals
Locals are a wealth of knowledge when discovering affordable gems in their hometowns. Engage with the local community by joining social networks, attending meetups, or using platforms like Couchsurfing. Not only can you make lifelong friends, but you'll also gain valuable insights into the best budget-friendly experiences, eateries, and hidden spots.
Embrace the Spirit of Adventure
Lastly, embrace the spirit of adventure and be open to unexpected opportunities. Sometimes the best experiences are the ones you stumble upon while wandering. Say yes to new experiences, explore local neighborhoods, and step off the beaten path. You'll be surprised at the memorable and affordable adventures that await you.
Travel Hacks
Traveling on a budget is not only possible but also incredibly rewarding. You can embark on affordable adventures worldwide by following these tips and embracing a creative mindset. Remember, it's not about how much money you spend but the experiences and memories you create.
Leave your worries behind, and embark on an incredible journey that doesn't break the bank. Happy travels!