If you've got the car packed and are ready for the next leg of your road trip, it's time to head to off Wyoming! With over 2.2 million sq acres of wilderness, there are few places more breathtaking than Yellowstone National Park. There are alpine valleys, thick forests, hot springs, and so much more.
And did we mention the volcano?
Yellowstone truly has something for everyone. If you prefer to have someone show you around, there are guided tours to take you to the best hot spots. Or, if you're here for some serious camping, check out the multitude of campsites, both for beginners and for those who prefer the backcountry, to throw up your tent and make yourself at home.
Prefer to take it easy? Then a soak in the hot springs or a day at a local watering hole is for you. 
If you're bringing along the kiddos, don't worry, there's plenty for them to do as well. Enroll them in a Young Scientist tour, a Junior Ranger class, or even a horseback ride through the park. 
Not camping? No worries. There are plenty of dining options, both fine and casual, if you're just passing through or staying in one of the nearby resorts. Check out Falls Café, The Roosevelt Dining Room, or the Geyser Grill.
Speaking of geysers, no trip to Yellowstone is complete without a stop at Old Faithful. Make sure to stop and see the Old Faithful Inn and Education Center for a guided tour that explains the geologic forces behind the famous geyser.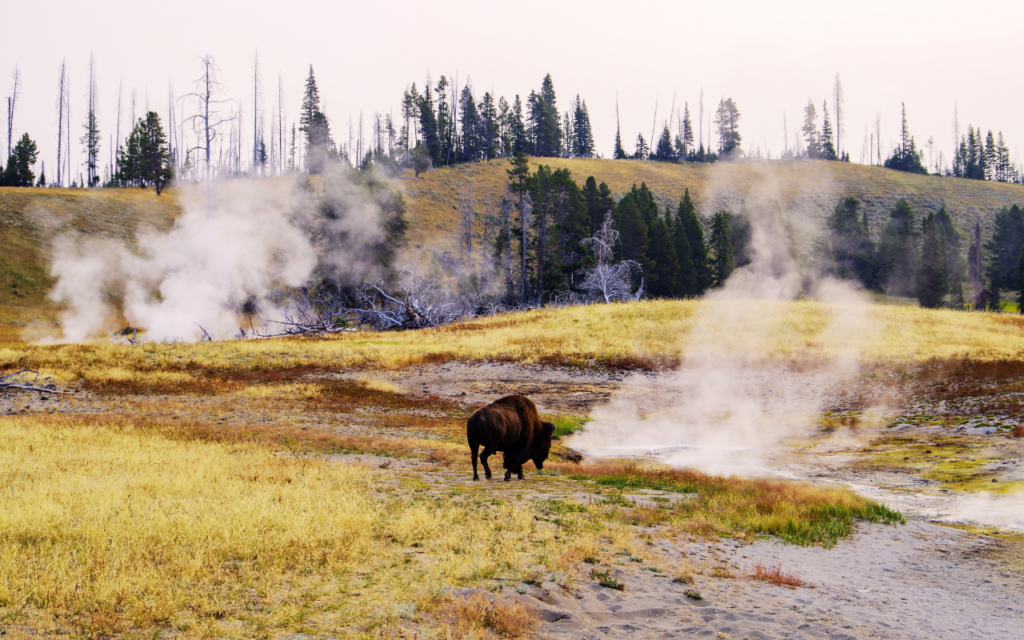 And you might have fun making a game of how many different wild animals you see on your stay. Keep an eye out for deer, hawks, elk, wolves, bears, and bison.