In this writer's opinion, there are few places in the world (and I've been to a lot of places) that match the natural beauty of Northern Colorado.
Tucked into the foothills of the Rockies, Boulder, Colorado brings together artsy fun and adventure.
It's a city filled with a relatively young population – mostly all obsessed with some outdoor activity or another. So you know there's no shortage of things to do if you like being outside, like splashing around at the breathtaking Boulder Reservoir or hiking Chautauqua.
Having lived near Boulder before, I can genuinely say that Pearl Street is one of the most charming shopping districts in the states. It's brick paved and picturesque, with a shop for everyone. There are typically performers throughout the street, as well as fountains and art installations. Looking for new music? Check out Paradise Found Records. Have a foodie in your life? Then pop in to Boulder Olive Oil Company. And if coffee is a must, don't miss Cristos.
Don't forget to book a treatment at Julien's Spa at the end of your day.
If you're wanting to head outside of the city, then you'll want to get on the road toward Estes Park. This historic small town looks straight out of a hallmark movie, surrounded by lakes and mountains and pine trees. Speaking of movies, if you're a classic horror fan, then you have no choice but to make a stop at the Stanley Hotel – the hotel so haunted, it inspired Stephen King to write The Shining.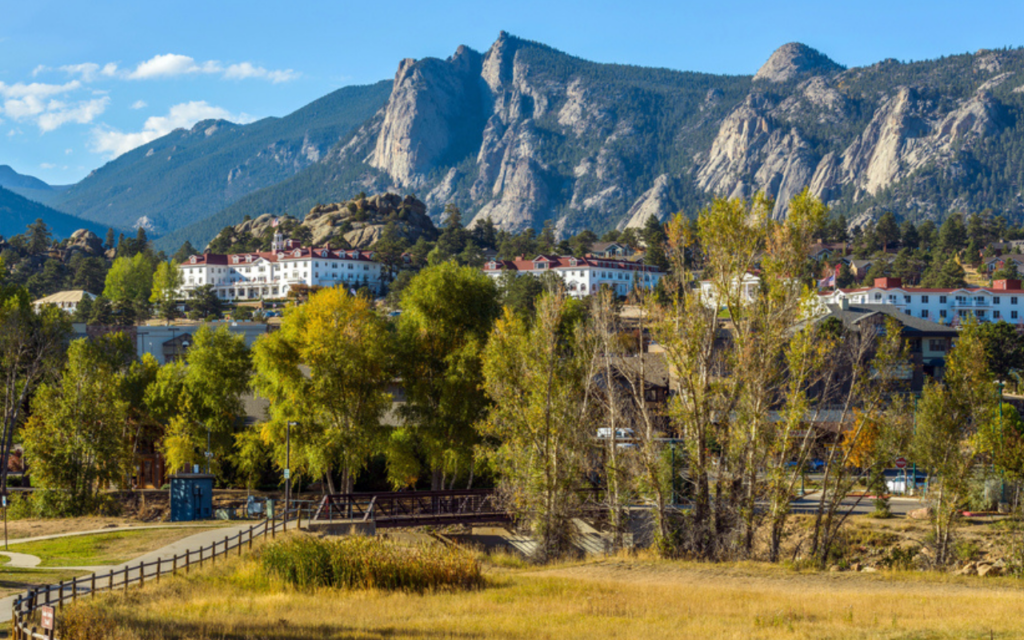 And if you happen to be in Colorado in September, make sure to get tickets to the Longs Peak Celtic Festival – the largest celebration of Celtic history in the United States. Here you'll find amazing bands, delicious food, and some great merch to take home.