Amber Heard was at the center of a high-profile defamation lawsuit against her ex-husband Johnny Depp, which took place from April to June 2022. As the legal battle raged on, rumors spiraled that Amber might not make it to the cast of the much-anticipated "Aquaman 2." 
Besides, a viral tweet claimed that all of Amber's scenes had been scrapped from the movie after a secret meeting.
"There was a meeting and all of Amber's scenes will be deleted from Aquaman 2," read the Tweet.
Just Jared also reported on it in a now-deleted post, claiming that Nicole Kidman would be taking her place. However, Amber's spokesperson was quick to deny the allegations, and even during the trial with Johnny Depp, Amber herself denied being completely cut from the film. She fought tooth and nail to stay in the project, but did admit that some of her scenes were removed.
Well, fast forward to today, and it turns out that Amber's persistence has paid off. The actor will indeed be appearing in the new "Aquaman" movie, contrary to what the rumors had suggested.
Amber Heard to Make an Appearance in Aquaman 2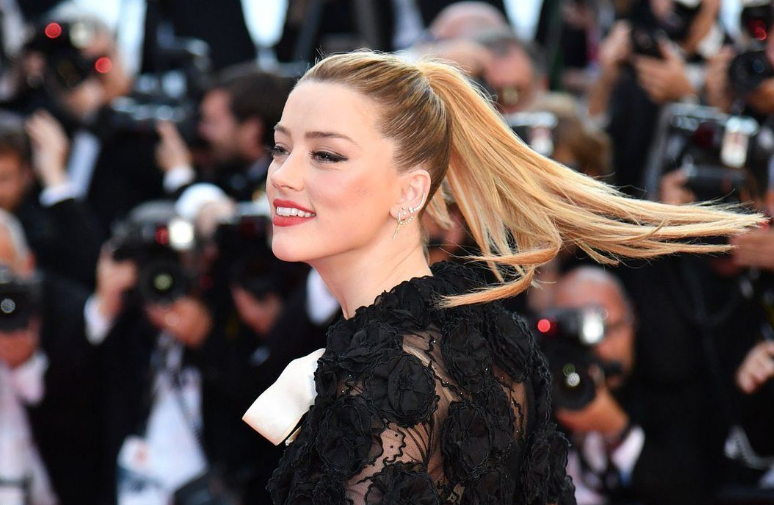 The recent CinemaCon event was filled with unexpected revelations, including the debut of the first trailer for "Aquaman and the Lost Kingdom." Another shocker came in the form of Amber Heard's appearance in the trailer, which debunked previous rumors that she had been removed from the movie.
Insider reported that Heard's character, Mera, appeared briefly in two shots without any dialogue, suggesting that her role in the sequel may be less prominent than in the first film.
After the verdict of Johnny Depp and Amber Heard's defamation trial, a Change.org petition was launched, urging for the removal of all scenes featuring Heard in the second "Aquaman" movie.
The petition argued that action must be taken to prevent an alleged abuser from being celebrated in the entertainment industry, and called for Amber Heard's removal from the film. The petition has garnered over 4.5 million signatures.
However, the producer of the movie rejected the notion that fans could dictate Heard's future in the franchise. He maintained that their priority was to do what was best for the film.
"We felt that if it's James Wan, and Jason Momoa, it should be Amber Heard," the producer told Variety. "That's really what it was. You have to do what's right for the film, and that's really where we landed on it."