"For all those people thinking I left or stole the kids," she says.
Christina, the star of "Christina on the Coast," recently shared glimpses of her Easter weekend in Tennessee with her three kids, Taylor (12), Brayden (7), and Hudson (3), on social media.
Some fans raised questions about her place of residence, considering she shares her children with ex-husbands Tarek El Moussa and Ant Anstead.
Christina delighted her followers with a series of captivating snapshots, showcasing her kids on an exciting Easter egg hunt, bonding with adorable chicks, and posing with a festive Easter bunny. She also shared a heartwarming moment with her husband Josh Hall, as they cuddled with adorable baby goats.
She also clarified on her Instagram Story that they do not live in Tennessee but rather in California, and the Tennessee property is a second home.
She added, "For all those people thinking I left the kids or stole the kids … false info. We just frequently visit our home away from home."
After successfully reaching a custody agreement for their son Hudson, which a judge signed off on November 18th, Christina shared a glimpse into her Easter festivities with all of her children.
According to court documents obtained by E! News, Christina and Ant have agreed to a holiday schedule, which includes Hudson spending Easter with his dad on even years and his mom on odd years.
Before reaching their joint-custody agreement, Ant and Christina went through a tumultuous legal battle. In April 2022, Ant filed an emergency order seeking full custody of Hudson, but a judge denied the request later that month. Subsequently, on September 26th, court documents revealed that Ant accused Christina of "exploiting Hudson in numerous paid promotions on social media."
In response, the very next day, Christina filed her own court declaration where she vehemently denied the accusation, stating, "I have never exploited our son Hudson. He appeared in a few of my own Instagram ads that each took less than five minutes to film."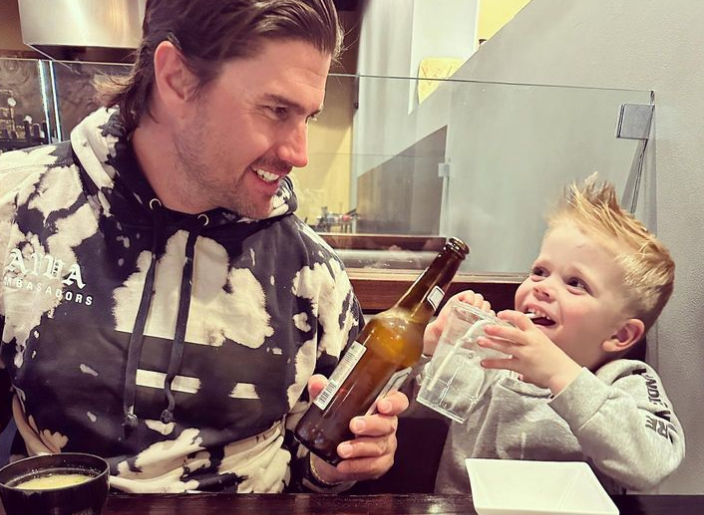 In the aftermath of reaching a custody agreement with Ant, Christina's social media has been filled with heartwarming moments of quality time with Hudson. One delightful snapshot shows the 3-year-old perched on her husband Josh's shoulders, enjoying a movie together.
"Always a cute sight to walk into," Christina shared on Instagram on Feb. 24. "My boys hanging in the garage/man cave watching 80s movies."