Danny Masterson has been convicted of rape. He was escorted out of a Los Angeles courtroom on Wednesday, his hands restrained by handcuffs. The jury delivered a guilty verdict, convicting Masterson on two out of three counts of rape. The severity of the charges could potentially result in a prison sentence ranging from 30 years to life. The Church of Scientology played a prominent role in his trial.
The 'That '70s Show' actor is potentially facing 30 years to life in prison
Bijou Phillips, Masterson's wife, a talented actor and model, couldn't contain her shock while the verdict was being announced. Overwhelmed by emotions, she gasped in disbelief and burst into tears as her husband was led away to custody. A group of his family and friends maintained an unwavering composure throughout both trials.
After deliberating for two weeks, spread across seven days, the jury consisting of five men and seven women finally arrived at a verdict. Unfortunately, they were unable to reach a unanimous decision on the third count, which involved the accusation of Masterson raping a longtime girlfriend. The jury had voted 8-4 in favor of conviction on that particular count.
Masterson, 47, will be detained without bail until his sentencing. No specific date has been scheduled for sentencing.
Danny Masterson Convicted on Two Out of Three Counts Rape
Bobette Riales, a former ex-girlfriend of the actor, recently took to Twitter to share her story. She bravely revealed, "I stayed quiet long enough. Danny Masterson repeatedly raped me. All I seek is justice and to prevent this from ever happening to anyone else as it has for some time. My truth will be heard…"
In 2020, the actor was arrested and faced charges related to these allegations. Despite the accusations, both Masterson and his representatives continued to assert his innocence. Masterson's attorney released a statement via Variety affirming, "Mr. Masterson is innocent, and we're confident that he will be exonerated when all the evidence finally comes to light and witnesses have the opportunity to testify."
Masterson pleaded not guilty to the accusations in 2021. The initial trial commenced in October of the same year, where the victims took the witness stand to share their experiences. Unfortunately, that trial resulted in a mistrial, leading to the scheduling of a retrial for April 2023. 
During the retrial, the victims once again bravely testified, revealing not only their personal stories but also shedding light on Masterson's connection with Scientology. Allegations surfaced suggesting that the church had urged multiple victims to remain silent about the actor's actions.
One of the women, who Masterson knew as a fellow church member and was convicted of her rape at his home in 2003, expressed a mix of emotions in a statement. She stated, "I am experiencing a complex array of emotions — relief, exhaustion, strength, sadness — knowing that my abuser, Danny Masterson, will face accountability for his criminal behavior."
Another woman, a former girlfriend, whose case resulted in a hung jury, shared her thoughts in the same statement. She expressed a combination of encouragement and devastation, saying, "While I'm encouraged that Danny Masterson will face some criminal punishment, I am devastated that he has dodged criminal accountability for his heinous conduct against me."
While a spokesperson for Masterson declined to comment, it's highly likely that his attorneys will pursue an appeal in this case.
Prosecutors Retried Masterson for Forcibly Raping Three Women in his Hollywood Hills Home From 2001 to 2003
Following a mistrial in December due to a deadlocked jury, Masterson faced a retrial with prosecutors alleging that he had forcibly raped three women in his Hollywood Hills residence between 2001 and 2003. The prosecution claimed that Masterson had drugged the victims' drinks to facilitate the sexual assaults. Furthermore, they asserted that Masterson had exploited his position within the church, where all three women were also members at the time, to evade accountability for several decades.
Los Angeles County District Attorney George Gascón expressed gratitude to the three brave women who came forward and shared their experiences after the verdict was announced on Wednesday.
Masterson chose not to testify, and his defense team opted not to present any witnesses. The defense argued that the encounters were consensual and sought to undermine the credibility of the women's testimonies by highlighting discrepancies and changes over time. They suggested that these inconsistencies indicated coordination between the accusers.
During his closing argument, defense attorney Philip Cohen instructed the jurors to question the veracity of any statements made by a witness if they believed that the witness had deliberately lied about any aspect of the case.
How the Church of Scientology Influenced the First Trial and Potentially Played an Even Greater Role in the Second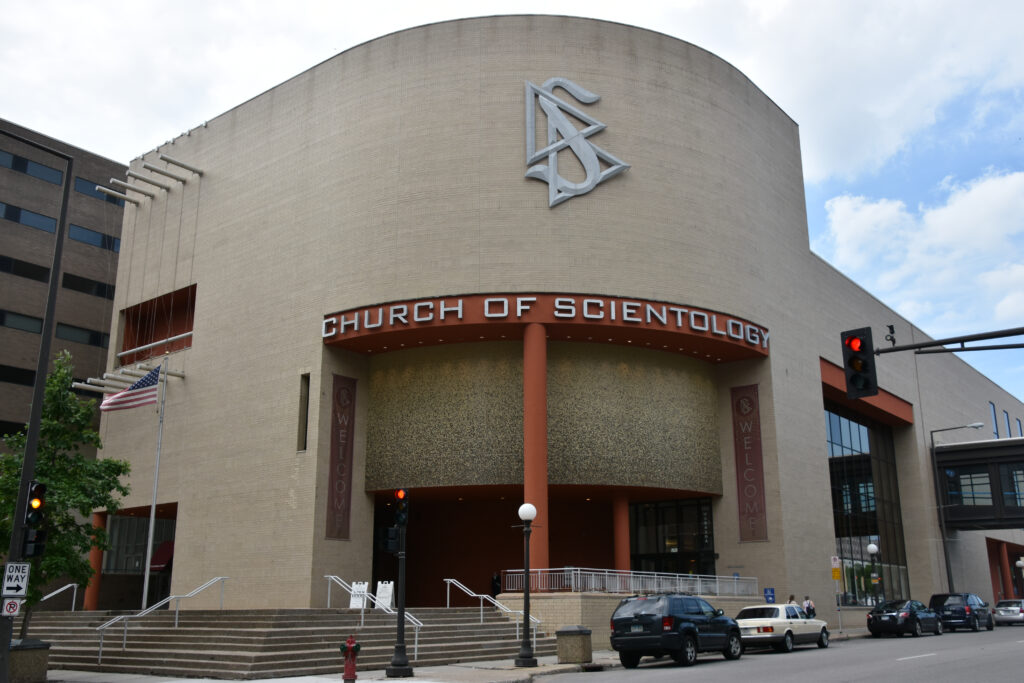 The Church of Scientology had a notable impact in both trials, with a potentially greater influence in the second. Judge Charlaine F. Olmedo permitted testimony from a former high-ranking Scientology official who now opposes the organization, shedding light on the church's policies.
In response to the verdict, the church released a statement claiming that the inclusion of religion in the trial violated the First Amendment and infringed upon the due process rights of all Americans. They emphasized that the Church was not directly involved in the case and argued that religious matters should not have been brought into the proceedings, citing longstanding Supreme Court precedent.
Amidst heightened tensions, the courtroom witnessed confrontations between current and former Scientologists, which even spilled over into the testimonies. The victims bravely shared that they felt intimidated by certain individuals present in the room.
Leah Remini, a prominent critic of the Church and a former member, attended parts of the trial. During the closing arguments, she offered support to one of the accusers by placing her arm around her to comfort her.
Taking to Twitter, Remini expressed her relief at the two guilty verdicts from the retrial. She hailed the survivors of Danny Masterson's predatory actions as heroes who persevered despite enduring relentless attacks and harassment from Scientology and Masterson's well-financed legal team. Remini stated, "Nevertheless, they remained determined to pursue justice."
Two of the accusers have filed a civil lawsuit addressing the alleged harassment, a claim that the church vehemently denies.
According to a statement from the Church of Scientology, they contend that there is absolutely no evidence supporting the sensational accusations of harassment made against them by the accusers.
"There is not a scintilla of evidence supporting the scandalous allegations that the Church harassed the accusers," the Scientology statement said.