Ed Sheeran emerges victorious in a copyright lawsuit, but it's not all sunshine and rainbows for the pop star.
Even though he has been cleared of all charges, Ed Sheeran is far from over the frustration of being accused of copying a Marvin Gaye hit.
In 2017, a co-writer and composer of Marvin Gaye's hit "Let's Get It On" accused Ed Sheeran of copying the essence of the song for his own chart-topping hit "Thinking Out Loud." The lawsuit claimed that Ed Sheeran copied the very heart of the track, including its distinctive melody and rhythms. With the trial taking place in 2023, the stakes were high for Ed Sheeran who maintained his innocence from the very beginning. Despite the mounting pressure, the Grammy-winning musician confidently took the stand and even went as far as to challenge the accusations against him in front of 20,000 people.
The jury declared the "Shape of You" hitmaker not guilty of copyright infringement on May 4. But, as much as Sheeran may have wanted to bask in the glory of his triumph, the victory was bittersweet. Amidst the heated legal battle, the singer was forced to endure a personal tragedy without his family by his side.
Ed Sheeran forced to miss his grandmother's funeral due to trial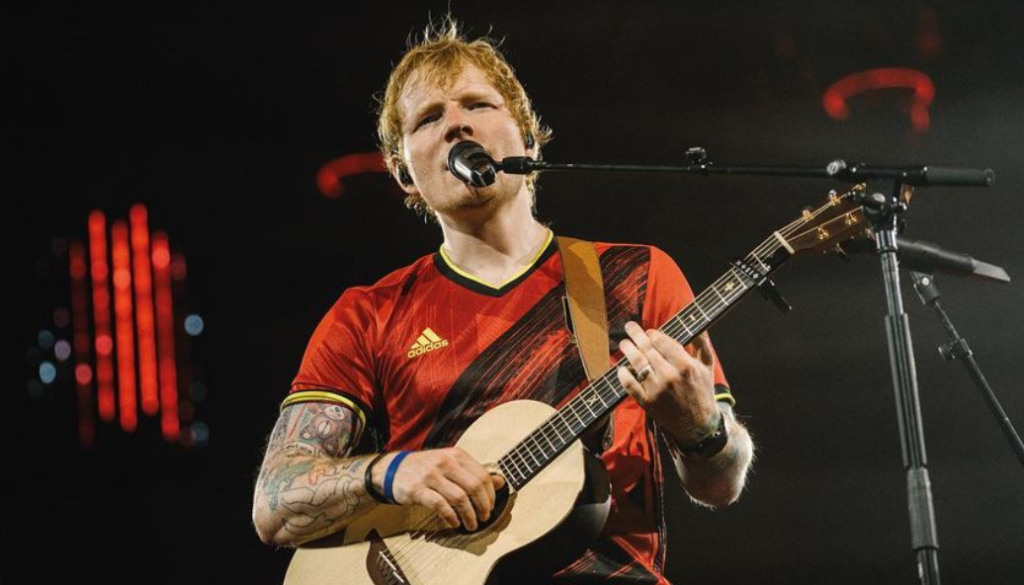 Unfortunately, Ed Sheeran's legal triumph turned into a personal tragedy. Heartbroken over missing his grandmother's funeral, the superstar singer revealed the dark side of fame in a candid interview with Gayle King.
With a documentary, album release, and tour looming over him, the pop sensation shared his emotional turmoil amidst the ongoing legal battle that threatens to overshadow everything else.
"I've got the documentary coming out tomorrow, I've got the album coming out on Friday," Ed Sheeran shared. "I start my tour on Saturday, my grandmother's funeral's tomorrow, [and] I'm still in this court case."
Ed Sheeran opened up about his devastation at missing his grandmother's funeral in Ireland due to the grueling trial in New York. With the weight of the legal battle taking its toll, Ed Sheeran's frustration was palpable as he shared how much the trial had cost him and his loved ones. Nonetheless, he remains hopeful that his case will set a precedent and prevent other songwriters from enduring a similar ordeal in the future.
"Having to be in New York for this trial has meant that I have missed being with my family at my grandmother's funeral in Ireland and I will never get that time back," he said.