Donald Trump's legal battles seem to be never-ending.
From allegations of paying hush money to Stormy Daniels to investigations of fraudulent activities, the former U.S. President is also entangled in a legal battle with advice columnist E. Jean Carroll, who accuses him of sexual assault dating back to the 90s.
Despite Trump's denial, Carroll filed two lawsuits for defamation and sexual assault, and the civil trial kicked off on April 25 in a New York City federal courtroom.
The civil trial began with Carroll testifying that Trump allegedly accosted and raped her in a dressing room at Bergdorf Goodman.
According to CNBC, the jury, consisting of six men and three women, found Trump guilty of battery and defamation after three hours of deliberation on May 9. Nevertheless, he was not held accountable for the rape accusation due to the expiration of the one-year statute of limitations under New York State law.
Carroll was awarded a total of $5 million in compensatory and punitive damages. Following the verdict, Trump expressed his thoughts on the plaintiff and her allegations, as expected.
Trump Ordered to Pay E. Jean Carroll, Cries "Witch Hunt"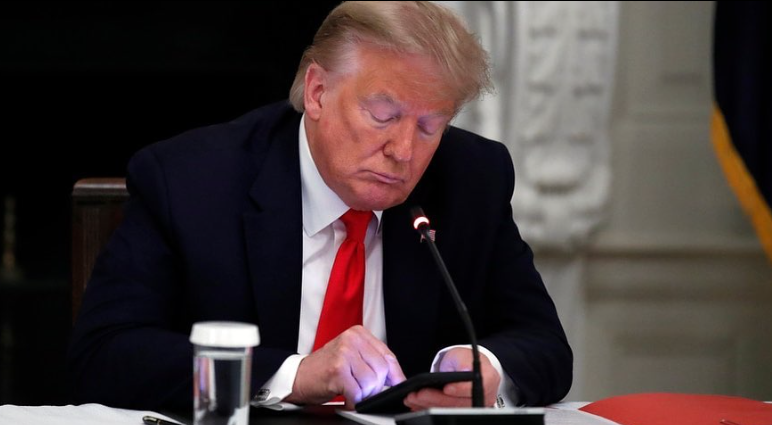 Donald Trump has been ordered to pay E. Jean Carroll $5 million, and he is expressing his dissatisfaction with the verdict.
In a post on Truth Social, he stated, "I HAVE ABSOLUTELY NO IDEA WHO THIS WOMAN IS. THIS VERDICT IS A DISGRACE – A CONTINUATION OF THE GREATEST WITCH HUNT OF ALL TIME!" 
According to NBC News, Trump's lawyers had previously said that he would not testify in court or appear in person. Nonetheless, when questioned by reporters, Trump hinted that he may attend the trial and called Carroll "fake," adding that it was "a disgrace."
Even after having waived his right to testify, Donald Trump took to Truth Social to express his frustration with the trial. He complained that despite being a leading political candidate, he was not allowed to defend himself, even as reporters "scream questions" about the case at him.
Trump accused E. Jean Carroll of making false accusations and vowed to appeal what he deemed as an unconstitutional silencing of him as a candidate, regardless of the trial's outcome.
In bold all-caps, Trump made his sentiments clear.