Just in case you forgot to order that flower arrangement!
Want mom to have a gentle wake up? Consider the Reacher Sound Machine Alarm. It comes with a night light feature that changes color, a wake up light (that science says is the best way to wake up in the morning), 26 soothing sounds, dimmable LED display, a sleep Timer, and a white noise feature. For only $49, this thing literally does it all!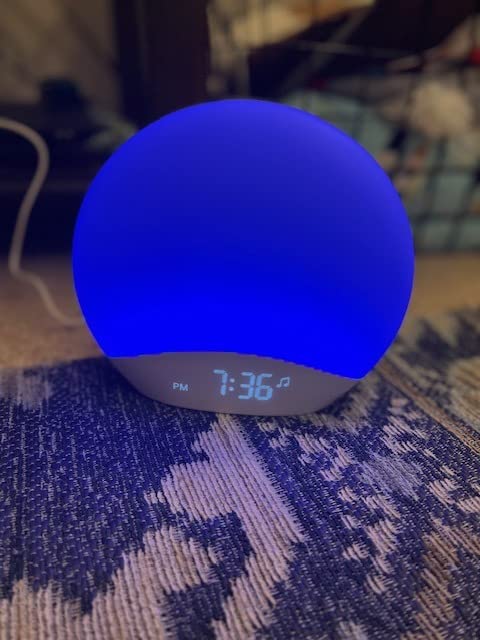 Verified review: This is just what I was looking for for those middle of the night feedings in bed with a newborn! It has many features and I am very impressed with all the sounds and colors and the quality of this machine! Great price for how many things it does and how well it works. – Bensbro
2. Does the mom in your life seem to be extra keen on making memories that will last? Surprise her with the Fujifilm Instax Mini 12 Instant Camera! It's cute and compact, printing photos in under 90 seconds and it comes with a built in mirror for those moments that just scream selfie. You can find this one in lilac for $79
Promising Review: It's a great camera I was amazed how the
picture turned out. I adore all the colors you get to choose from. You should definitely try
this camera out!!!????
3. Does the mom in your life keep up with the tech trends? Then look no further than a pair of Beats Fit Pro. For $199, these earbuds are an investment, but definitely worth the money! They're noise cancelling, come with six hours of nonstop listening time, and pair with Apple and Android with a built-in microphone.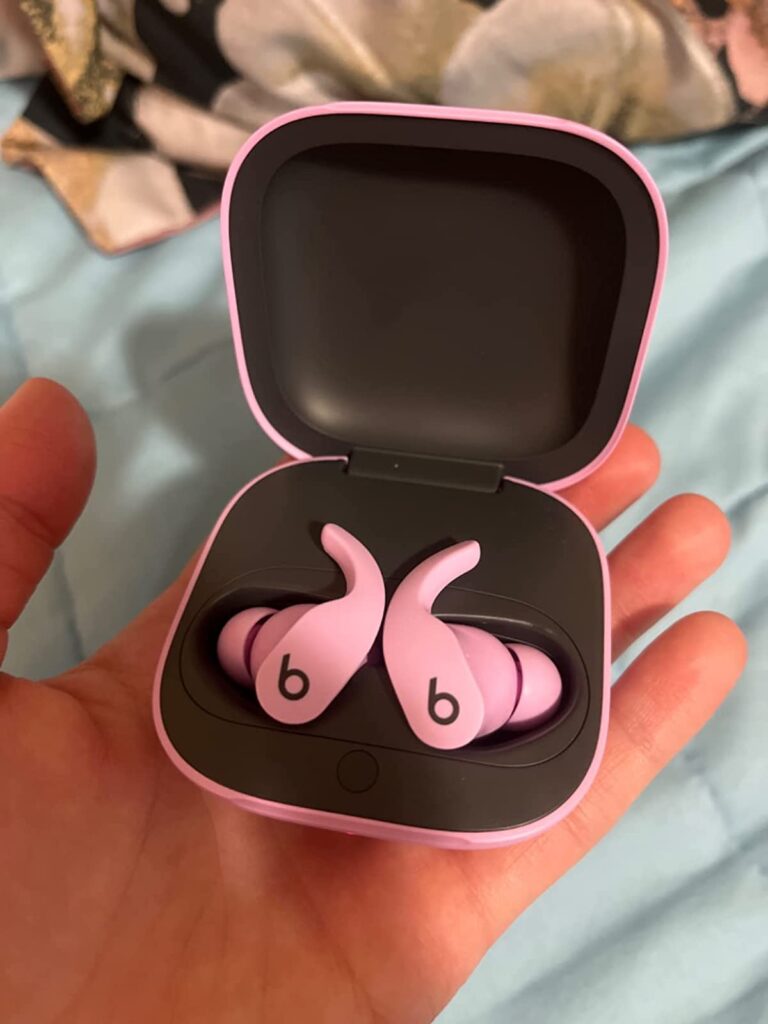 Verified Review: I was loyal to AirPods for quite some time – especially while working from home during 2020. But – because of my small ear canals my ears became sore after an hour of use. Some days I could enjoy them. I've had these in for hours listening to music or an audio book and had very little discomfort. The most discomfort I've had it only trying to position the curve of the earbud piece in one of my ears so I wasn't getting poked by it. One small and simple inconvenience and it was just the way my ear was shaped again. These do a great job at canceling our other noise. I sat in a card shop the other day with 4 other people nearby having a conversation and honestly had forgotten they were there. I love the feature on the right airbud that paused the music or audiobook and you can come back to it if needed. The only downfall I've really found is the case and earbuds seem to be more pinkish than purple but go along with my floral theme with my carrying bag and wallet. My husband has a pair as well – he's tried two or three other brands after having 2 sets of AirPods and these are also his favorite yet. He's had them since Christmas and uses them almost daily. – Sam
4. If mom is a foodie, consider this Le Creuset Enameled Cast Iron 2.25qt. Flower Cocotte and Stoneware Mini Flower Ramekin set! It's a bit pricey at $234, but everyone in the cooking game knows that Le Creuset is the GOAT when it comes to kitchenware. And it doesn't hurt that this set is gorgeous. You can't say no to that stunning aqua blue.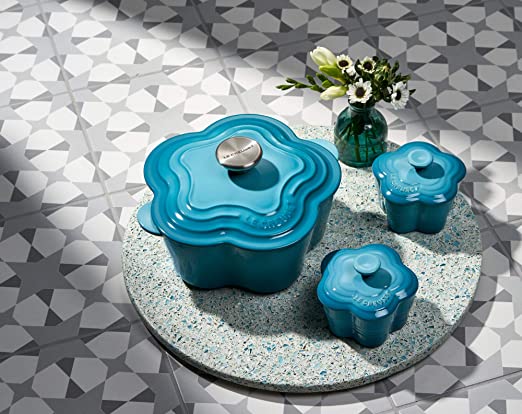 Promising Review: I have few le creuset items. It is so beautiful! Right now, I just have it displayed. It would be perfect for some vendor summer grilling and perhaps home made mac n cheese. – April
5. If the fur babies come first for mom, you can't go wrong with this personalized pet pendant by Mignon & Mignon. Each pendant comes engraved with your pets likeness and their name. There are three finishes to choose from and they're super affordable, starting at $29.99.
Verified Review: I really loved the way this came out. They did a great job with the photo and overall design. The chain does not pull my hair or make me itchy. I like this way better than what I bought at the jewelry store and it came in the mail faster than a special order. I am going to make more for my mom and sister with their pets as well. Will be a repeat customer. – Christine