According to the medical examiner, the singer experienced adhesions resulting from a well-known long-term complication of bariatric surgery she had undergone years ago.
Based on the report from the Los Angeles County Medical Examiner, Lisa Marie Presley died from a "sequelae of a small bowel obstruction."
A small bowel obstruction is a condition characterized by the blockage of the small intestine, commonly caused by various factors including scar tissue, hernias, or cancer. When left untreated, this obstruction can have severe consequences, potentially resulting in the death of bowel tissue or its perforation. Prompt medical intervention is crucial to alleviate the blockage and prevent further complications in such cases.
Presley's autopsy report included the official opinion of Deputy Medical Examiner Dr. Juan M. Carrillo. He attributed her small bowel obstruction to the presence of adhesions (or scar tissue) that had developed after she underwent bariatric surgery years ago, a procedure designed to aid in weight loss. This type of surgery carries the risk of long-term complications, including the development of adhesions. Adhesions are the formation of scar tissue that can lead to various health issues and potential obstructions in the affected area.
Dr. Carrillo also noted that he reviewed the toxicology results from the autopsy, which showed "therapeutic" levels of oxycodone in Presley's blood. These levels were within the medically beneficial range and not considered dangerous.
Additionally, metabolites of quetiapine (used to treat depression, schizophrenia, or manic episodes) and buprenorphine (a painkiller also used for opioid addiction treatment) were present but were deemed unrelated to her cause of death.
Carrillo concluded that there was no evidence of injury or foul play, and the manner of death was determined to be natural.
Dr. Michael Camilleri, a consultant and professor in the Division of Gastroenterology and Hepatology at the Mayo Clinic, explained that the medications found in Presley's system may have slowed down the movement of her intestine, potentially increasing the likelihood of obstruction by the adhesions.
"Unfortunately, adhesions can happen to anybody," Dr. Michael said. "And just because there were these other medications on board doesn't necessarily mean that the person was more prone to develop the complications."
Lisa Marie Presley died on January 12
Lisa Marie Presley, daughter of the late Elvis Presley and Priscilla Presley, tragically passed away at the age of 54.
Her untimely demise occurred mere hours after being admitted to the hospital following an apparent cardiac arrest on January 12. The medical examiner's report revealed that Presley had also been experiencing abdominal pain in the morning prior to her passing.
Although not directly involved in Presley's case, Dr. Folasade P. May, an associate professor of medicine at the David Geffen School of Medicine at UCLA and director of the Melvin and Bren Simon Gastroenterology Quality Improvement Program, speculates that her severe complication from the small bowel obstruction may have contributed to the development of the cardiac arrest.
"Priscilla Presley and the Presley family are shocked and devastated by the tragic death of their beloved Lisa Marie," expressed the family in an official statement. "We are profoundly grateful for the support, love and prayers of everyone, and ask for privacy during this very difficult time."
Prior to her passing, Lisa Marie Presley made her final public appearance alongside her mother at the Golden Globe Awards. Their presence at the event was to show support for the Baz Luhrmann film "Elvis," a poignant tribute to her iconic father.
Tension mounted over Lisa Marie's trust months after she died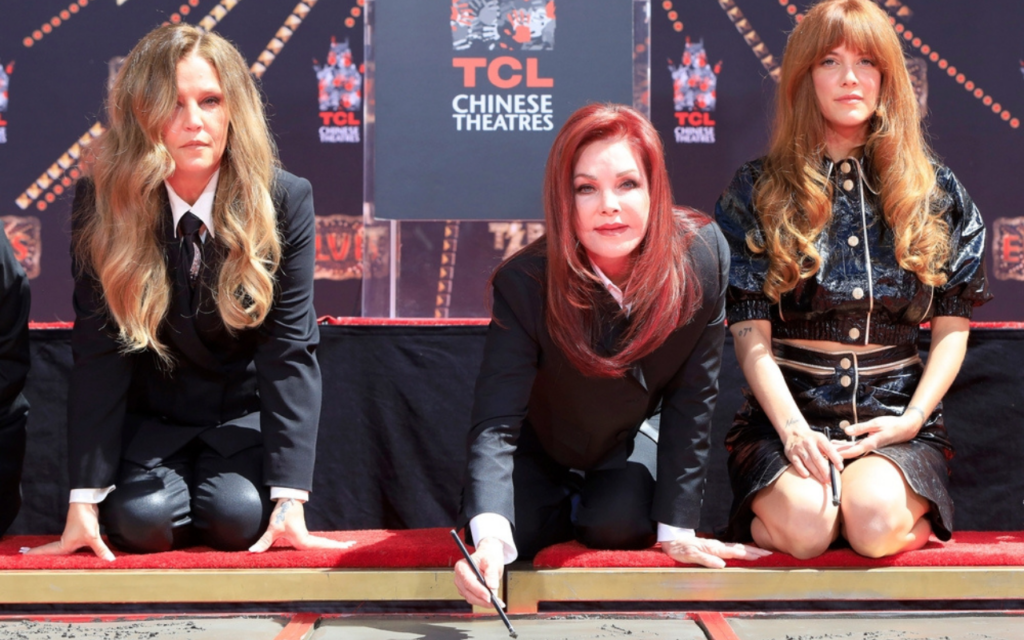 Following the untimely death of Lisa Marie Presley, tensions within her immediate family escalated as her mother, Priscilla Presley, 78, sought to gain control of the late star's trust. It was reported that Lisa desired her daughter, Riley Keough, to take charge of the trust.
In January, Priscilla's attorneys filed a petition in Los Angeles, questioning the legitimacy of a 2016 amendment to Lisa Marie's trust that removed Priscilla as a co-trustee and designated Keough as the new trustee. The petition cited alleged factors such as a misspelling of a name and the claim that Lisa Marie failed to deliver the changes to Priscilla as required by the trust's terms, therefore voiding the amendment.
Shortly after the petition was filed, Priscilla shared a statement on what would have been Lisa Marie's birthday. In her heartfelt message, Priscilla alluded to the situation, expressing her desire to protect her three grandchildren and maintain family unity. She described the profound loss she felt as a mother and acknowledged the challenge of learning to live without her only daughter.
"Today would have been Lisa's 55th birthday. My wish is to protect my three grandchildren and keep our family together," Priscilla wrote. "From the first moment I held Lisa in my arms, I've protected, loved and guided her, as I have my son. Our hearts are broken, and I am having to learn to live without my only daughter."