Vikings terminated the contract of Eric Kendricks, the team announced on Monday morning.
Eric Kendricks, a professional football player who plays as a linebacker for the Minnesota Vikings in the National Football League (NFL), has had his contract terminated, meaning that the Vikings have ended their official relationship with Kendricks and are no longer obligated to pay him for his services.
It is a significant move for the team, as he is one of their top players and has been a key part of their defense for several seasons. Kendricks was a second-round draft pick by the Vikings in 2015 and has since established himself as one of the NFL's premier linebackers, earning Pro Bowl honors in 2019 and 2020.
Vikings G.M. Kwesi Adofo-Mensah said in a statement, "As a Pro Bowler and team captain, a Walter Payton Man of the Year nominee, and a leader of the Vikings social justice efforts, Eric leaves a powerful, permanent legacy within our organization and the Minnesota community. While he is best known as a playmaker and respected linebacker across the league, Eric's contributions to the Vikings extend far beyond the field because of his selfless and unwavering commitment to improving societal issues. I have the utmost respect for Eric and wish him, Ally, and their growing family continued success in their next chapter."
Kendrick had an impressive season in 2022–recording 137 tackles, eight tackles for loss, a sack, and six passes defensed.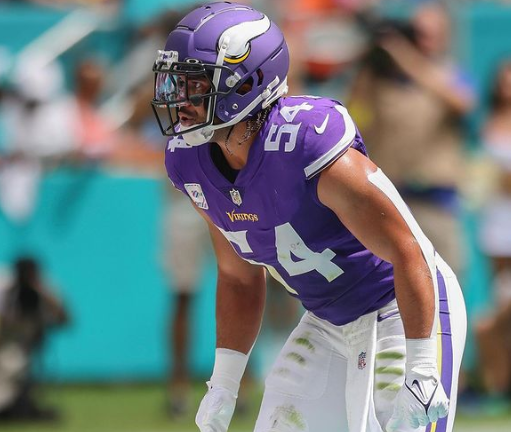 "It is extremely difficult to start more than 100 games in this league, but Eric has been a staple in the locker room since he entered the NFL," Vikings head coach Kevin O'Connell said. "During my first year as head coach, Eric played a critical role as a captain and a member of the leadership council in helping establish the culture we want in Minnesota. He was a consistent mentor to his younger teammates, and his tireless work ethic set a standard for others to emulate."
It's understandable that fans of the Vikings may be disappointed to see such a talented player go, but it's possible that the team had its reasons for terminating his contract. Regardless, Kendrick's performance in the 2022 season was impressive, and he will likely be a sought-after player by other teams in the NFL.
The Vikings will save $9.5 million in cap space by releasing him, which is a significant amount of money that can be used to sign other players or make other improvements to the team. However, there is also $1.93 million in dead money, which refers to the portion of Kendrick's salary that management is still obligated to pay even though he is no longer on the team.