Almost seven years have passed since the Angelina Jolie and Brad Pitt divorce, and it appears that their split is heading towards becoming the costliest Hollywood divorce in history. Presently, Jolie's legal team is criticizing Pitt's recent conduct during the divorce proceedings, calling him a "petulant child." But how did Hollywood's most celebrated couple find themselves in this situation?
In 2016, the Angelina Jolie and Brad Pitt made headlines when they announced their separation merely two years after their grand wedding in the scenic Miraval, located in southeast France, where they also co-owned a thriving vineyard.
Since then, their journey has been marred by allegations of abuse, claims of coerced nondisclosure agreements, a revolving door of legal representatives, and even tears shed over spilled rosé.
Recently, Angelina Jolie's legal team has taken to accusing Brad Pitt of exhibiting childish behavior in relation to the profits generated by their winery, asserting that he is more inclined towards illusions than the reality of cultivating grapes. However, the burning question remains: How did it all unravel so disastrously?
The bitter battle over Château Miraval
On February 17, 2022, Brad Pitt initiated a legal dispute against Angelina Jolie concerning their once jointly owned picturesque vineyard nestled in the southern region of France. The couple had acquired a controlling stake in the enchanting Château Miraval back in 2008.
According to People, this estate spans 1,200 acres and boasts a rich history, including ancient Roman road remnants and various structures from the 17th century. However, what was once a delightful side venture in the world of rosé has now become the latest battleground in an ongoing series of legal clashes since their divorce in 2016.
At the center of the current conflict lies a contentious disagreement over Jolie's alleged sale of her portion of the property without Pitt's consent. Pitt, in his civil complaint filed with the Los Angeles Superior Court, claims that they had previously agreed not to sell their shares without obtaining mutual approval.
What began as a contentious business dispute has now spiraled into an international mudslinging match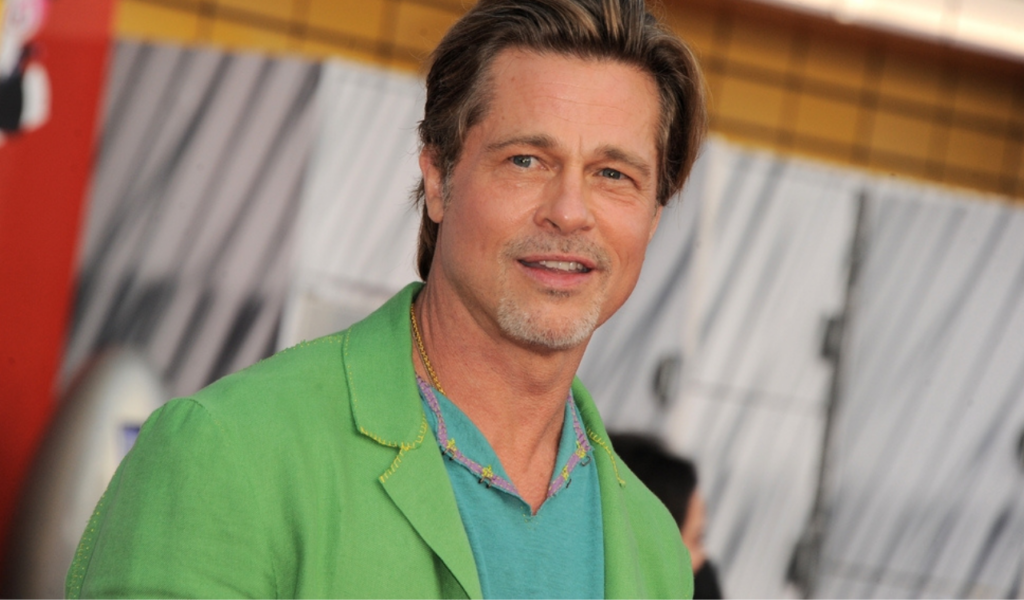 Pitt accuses Jolie, a renowned advocate for human rights, of supposedly transferring her shares to a purported Russian oligarch named Yuri Shefler in an invalid transaction. Pitt argues that this alleged action tarnishes the brand's reputation, particularly in light of Russia's unprovoked invasion of Ukraine in 2022. 
In response, Jolie's former company filed a cross-complaint, seeking $250 million in damages, and accused Pitt of seeking control over their company as retribution for their separation and custody battle. They also linked Pitt's alleged abusive behavior to his drinking habits.
On October 4, 2022, Jolie retaliated by filing her own cross-complaint, detailing claims of abuse involving their children, which reportedly occurred just days before their divorce filing.
Since the initial lawsuits, the situation has become increasingly convoluted.
According to the documents obtained by CNN on July 11, Nouvel, Jolie's former investment company, which was subsequently acquired by Shefler, has now accused Pitt and his alleged "co-conspirators" of "looting" and "stripping" Miraval of its assets. The company has filed a lawsuit against Pitt, seeking a minimum of $350 million in damages.
Vineyard Drama
According to Pitt's claims, back in 2008, he and Jolie jointly acquired a controlling interest in a company known as Chateau Miraval, S.A. This company consisted both a residence and a vineyard situated in South of France.
While the venture had a commercial aspect, Miraval held profound sentimental significance for Pitt. It served as a home to be shared with their children and a familial enterprise.
As stated in Pitt's lawsuit, the couple had mutually agreed never to sell their respective stakes in Miraval without obtaining each other's consent. They spent cherished holidays together on the property to foster memories with their children. In fact, it was at Miraval that Pitt and Jolie exchanged vows in 2014.
Pitt contends that his involvement in Miraval surpassed Jolie's. The vineyard became his passion and a thriving global business under his guidance. Miraval's rosé wine garnered worldwide acclaim, propelling it into a multimillion-dollar enterprise. Pitt argues that Jolie made no substantial contributions to the success of Miraval but instead allowed him to invest considerable resources and effort, relying on the consent rights she owed him and the business entity's obligation to provide him with a right of first refusal.
Pitt's allegations take a dramatic turn when he claims that Jolie covertly executed "unlawful" transactions by selling her shares to a controversial figure named Shefler. Pitt raises concerns about Shefler's tarnished reputation due to alleged connections with Russian President Vladimir Putin.
Besides, Pitt asserts that Shefler is employing questionable business tactics that destabilize the winery, effectively attempting to force Pitt out of the picture. According to court documents, Pitt alleges that Shefler has made various threats against him.
The lawsuit somewhat relates to the Angelina Jolie and Brad Pitt divorce
Following the Angelina Jolie and Brad Pitt divorce, their relationship became increasingly strained, with their shared connection to Château Miraval vineyard becoming a point of contention. Pitt alleges that Jolie distanced herself from the winery after filing for divorce on September 19, 2016, claiming that she "did nothing to drive the growth of its business."
However, discussions of a possible buyout arose a few years later, giving a glimmer of hope for resolution.
In January 2021, Pitt received a written communication from Jolie, revealing her "painful decision, with a heavy heart." Jolie expressed that she had originally viewed Miraval as a family enterprise, a place where they would grow old together. However, she stated that her personal objections to involvement in an alcohol-based business had led her to conclude that she could no longer maintain an ownership position.
Jolie declared that their buyout discussions were now "off the table." Pitt, however, contends that Jolie had a hidden agenda. He discovered she had another buyer ready and waiting to acquire her shares.
On October 5, 2021, Pitt learned of Jolie's sale of her shares when Tenute del Mondo issued a press release announcing their acquisition of Jolie's stake. Pitt vehemently argues that the "purported sale" lacks legal validity and seeks a "nullification" to declare the deal invalid and void.
Is that all, then?
The ongoing dispute surrounding Château Miraval takes a dramatic turn as Angelina Jolie counters Brad Pitt's claim regarding Yuri Shefler, the owner of Stoli Group and his alleged ties to Russian President Vladimir Putin. Jolie's filing vehemently challenges Pitt's assertion and reveals a conflicting narrative.
According to court documents, Jolie's response counters that Shefler, in fact, has been engaged in a longstanding conflict with Putin and the Russian regime. She highlights Shefler's remarkable journey in resurrecting the Stoli brand from the remnants of its Soviet predecessor, and transforming it into a profitable enterprise.
The court papers emphasize that Shefler and Stoli have consistently and publicly denounced the Putin regime and its reprehensible invasion of Ukraine. In a chilling revelation, Jolie mentions an audacious attempt by Putin's associates to kidnap Shefle.
This revelation challenges Pitt's claim that Shefler's association with Miraval compromises its integrity since it portrays Shefler as a vocal opponent of Putin's actions. The complex web of allegiances and conflicts surrounding Château Miraval grows even more intricate, leaving questions lingering about the true nature of the vineyard's connections.