On Wednesday, May 24, the 83-year-old Turner peacefully died at her residence in Kusnacht, Switzerland. Additional information regarding the passing of the music icon has been revealed and her cause of death has been officially confirmed: natural causes
Tina Turner's team confirmed the unfortunate news of the singer's death on social media.
They expressed their sorrow and shared the following statement: "It is with great sadness that we announce the passing of Tina Turner. With her music and her boundless passion for life, she enchanted millions of fans around the world and inspired the stars of tomorrow."
Turner's indelible imprint on the music industry is indisputable. This is evident from the heartfelt tributes for the Grammy-winning songstress. Beyonce, an ardent admirer of Turner, showered her with affectionate words on her website.
"My beloved queen, I love you endlessly. I'm so grateful for your inspiration, and all the ways you have paved the way. You are the strength and resilience. You are the epitome of power and passion. We are all so fortunate to have witnessed your kindness and beautiful spirit that will forever remain. Thank you for all you have done," Beyonce wrote.
Notably, longstanding friend and occasional rival Elton John joined in paying tribute to the late "Proud Mary" singer, as reported by BBC. He hailed her as a "towering legend, both on record and on stage… We mourn the loss of one of the world's most electrifying and captivating performers… She was untouchable."
The music community and the world at large were struck by profound sorrow as the news of Turner's death reverberated. During the initial announcement of the passing of the iconic "What's Love Got To Do With It" singer, the exact cause of her death remained unclear. While numerous speculations arose, linking her history of health battles to her untimely departure, it appears that her passing was unrelated to any of those struggles.
The Queen of Rock 'n' Roll Died of Natural Causes
As reported by the Daily Mail, representatives of the "Proud Mary" singer have confirmed that Tina Turner's cause of death is natural at her residence in Switzerland.
Turner confronted a series of health challenges over the past few years. According to People, in 2013, she endured a stroke that significantly impacted her ability to stand and dance as she once did. Despite her recovery from the stroke, the path ahead remained arduous. In 2016, she faced a dual diagnosis of intestinal cancer and kidney failure.
Tina Turner's health deteriorated to such an extent that her husband, Edwin Bach, stepped in to donate his kidney to her, merely a year later. Even though she successfully recovered from the procedure, the impact of the kidney transplant on the singer was substantial.
In an interview with Show Your Kidneys Love, she revealed, "These problems are still not quite resolved. I am on multiple prescriptions and take great care to follow my doctors' orders meticulously."
Tina Turner's Cause of Death Wasn't What Her Memoir Revealed That She Contemplated "Assisted" Suicide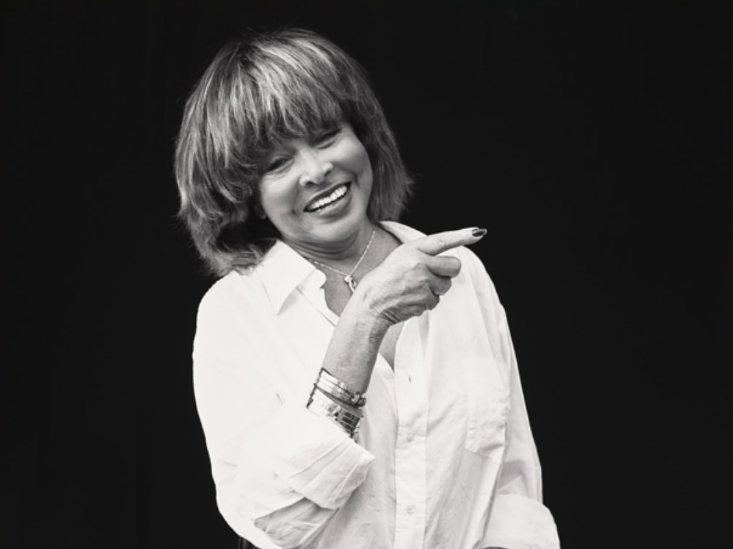 In the wake of her passing, Turner's memoir resurfaced, shedding light on a deeply personal revelation. She candidly disclosed that in 2016, she had considered assisted suicide before her husband, Erwin Bach, selflessly donated his kidney to her.
In her memoir, Turner unveils a deeply personal revelation, recounting her decision to join an assisted suicide organization as she grappled with the mental preparation for the potentiality of her own passing.
Upon discovering the detrimental consequences of unmanaged high blood pressure on her kidney function, Turner confronted the harsh reality that the progressive decline of her physical well-being might lead her to seek solace in the notion of embracing death.
In what is believed to be her final public statement on April 9, 2023, Turner shared her aspirations for her legacy and her fearless attitude toward death with The Guardian.
When asked how she would like to be remembered, Turner responded, "As the Queen of Rock 'n' Roll. As a woman who showed other women that it is OK to strive for success on their own terms."
Inquired about her fears regarding aging, she fearlessly replied, "Nothing. This is life's full adventure and I embrace and accept every day with what it brings."
Turner is survived by her 67-year-old husband, Erwin Bach, and two of her four sons, while two sons preceded her in death.
After nearly three decades of courtship, Bach and Turner exchanged vows in 2013.
Tina Turner, originally named Anna-Mae Bullock, was born in 1939 in Brownsville, Tennessee, to parents Zelma and Floyd Bullock. Despite enduring a rowdy childhood and an abusive marriage, Turner triumphed over adversity and rose to prominence as a musical sensation and iconic entertainer.
Tina Turner's Journey to Fame
In her early twenties, Tina Turner soared to stardom as she embarked on an extraordinary musical journey alongside her former husband with the Ike and Tina Turner Revue.
Beneath the façade of success and apparent marital happiness, Turner endured unimaginable abuse throughout their union, leading to their divorce in 1978.
Determined to forge her path and raise her four sons independently, Turner astonished fans and the media alike by bravely speaking out about the abuse she had endured.
In an eponymous documentary, Turner revealed her motivation, stating, "I wanted to stop people from thinking that Ike & Tina was so positive, that we were such a great team."
By the early 1980s, she had emerged as a force to be reckoned with in the music industry, standing shoulder-to-shoulder with the most revered rock stars worldwide, solidifying her status as a musical powerhouse.