Senator Tommy Tuberville has reiterated his support for white nationalists serving in the US military. According to Tuberville, branding them as racist is a subjective "opinion."
During an interview on CNN, host Kaitlan Collins questioned the Alabama Republican about his previous statements made in May. At that time, a WBHM host had asked Tuberville about the inclusion of white nationalists in the military, to which he responded, "Well, they call them that, I call them Americans."
Despite being confronted with the definition of a white nationalist, which entails a belief in the superiority of white people over other races, Tuberville remained unwavering in his position. He retorted, "Well, that's some people's opinion."
The senator maintained his stance against racism, emphasizing his interactions with individuals of diverse racial backgrounds. However, he criticized Democrats for allegedly targeting the US military following the events of the January 6 Capitol Hill riot. Additionally, he voiced disapproval of comments made by Senate Majority Leader Chuck Schumer regarding white nationalism.
"I thought it was I thought it was outrageous of what senators from the Democratic side, Chuck Schumer said on the floor that night calling out people calling people racist, calling people nationalists, white nationalists, white nationalists, is just another word that they want to use, other than racism," Tuberville said.
He added, "I'm totally against anything to do with racism. But the thing about being a white nationalist is just a cover word for the Democrats now where they can use it to try to make people mad across the country with identity politics. I'm totally against that."
When Ms. Collins questioned whether he believed white nationalists should serve in the US military, Senator Tuberville responded, "If people think that a white nationalist is racist, I agree with that. My opinion of a white nationalist, if someone wants to call them white nationalists, to me is an American. Now, if that white nationalist is a racist, I'm totally against anything that they want to do, because I am 110 per cent against racism."
Tommy Tuberville is 'wrong, wrong, wrong' on white nationalist comments, said Schumer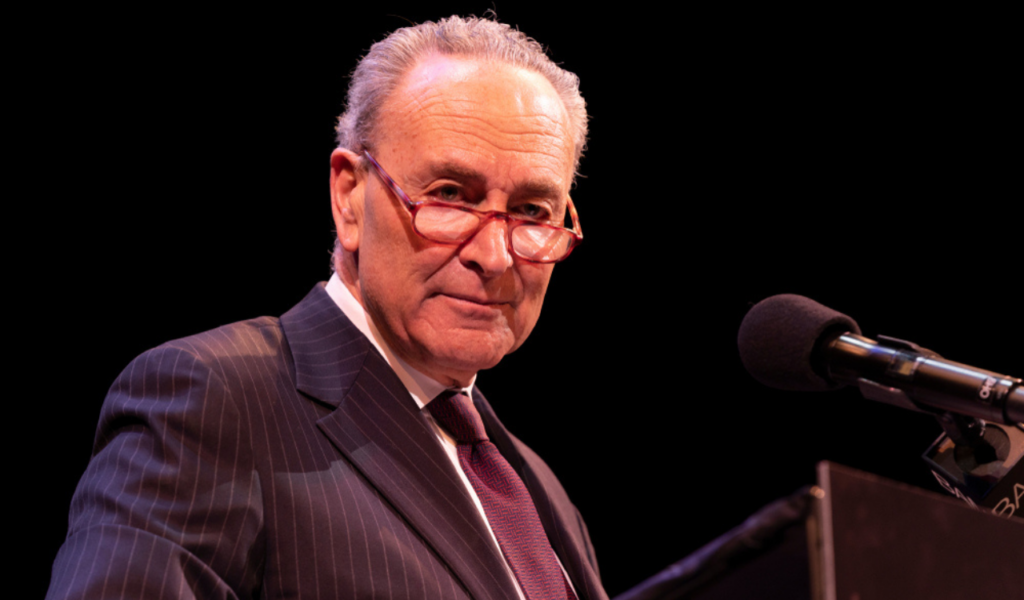 Senate Majority Leader Chuck Schumer (D-N.Y.) strongly rebuked Senator Tommy Tuberville (R-Ala.) on Tuesday, condemning his remarks from the previous night in which Tuberville suggested that the definition of "white nationalist" is a matter of personal opinion.
"The Senator from Alabama is wrong, wrong, wrong. The definition of white nationalism is not a matter of opinion," Schumer said.
He added, "For the Senator from Alabama to obscure the racist nature of white nationalism is indeed very, very dangerous. He is fanning the flames of bigotry and intolerance."
Senator Tuberville has faced previous controversies related to racial issues. In May, the Alabama Republican garnered attention for criticizing Defense Secretary Lloyd Austin during an interview with a local radio station. Tuberville expressed his disapproval of Austin's initiative to remove "white nationalists" from the military.
Additionally, Tuberville later referred to white nationalists as "Trump Republicans."
Furthermore, Tuberville has been subject to scrutiny for several months due to his obstruction of numerous military promotions. This action was in protest against the Pentagon's updated abortion policy, which permits service members to receive reimbursement for travel expenses related to abortion care.