Incorporating routine physical activity into your lifestyle can enhance your general health, increase your fitness level, and elevate your quality of life.
Opting for a plant-based diet can lower the likelihood of developing various diseases.
Adequate and restful sleep can enhance brain function, mood, and overall health. Consistently lacking quality sleep, on the other hand, increases the chances of contracting numerous diseases and disorders.
It's crucial to take control of our well-being. Fortunately, some of the most effective measures to improve our health and extend our lifespan are simple, cost-effective, and accessible to almost everyone.
Amidst the unavoidable stress of everyday life, it helps to keep things concise and focus on the essentials. By adopting these three science-backed healthy habits, you'll be able to high-five yourself to feeling fantastic.
The Power of Exercise: How Physical Activity Can Help Prevent a Wide Range of Diseases
Regular physical activity is crucial for enhancing your overall health, boosting your fitness levels, and improving your quality of life. But the benefits of exercise extend far beyond just feeling good.
According to CDC, consistent physical activity can significantly decrease your chances of developing chronic diseases, such as type 2 diabetes, heart disease, several types of cancer, depression, anxiety, and even dementia.
Studies have shown that exercise can effectively prevent and manage these conditions, leading to a longer and healthier life.
Regular physical activity can also improve your mental health and cognitive function, helping to reduce stress, anxiety, and depression while enhancing your focus, memory, and creativity.
Incorporating exercise into your daily routine doesn't have to be complicated or expensive – even just 30 minutes of brisk walking, cycling, or swimming a day can provide numerous health benefits.
So whether you're looking to prevent chronic diseases or simply want to feel better, commit to making physical activity a regular part of your lifestyle.
Going Green for Health: How a Plant-Based Diet Can Help Prevent and Manage Chronic Diseases
Adopting a plant-based diet can significantly decrease the likelihood of contracting several diseases, not just cancer. While reducing the risk of cancer is one of the most widely known advantages of eating a plant-heavy diet, the benefits extend far beyond that. 
A growing body of research indicates that a plant-based diet can also lower the risk of heart disease, stroke, diabetes, and even some mental health disorders.
MD Anderson Cancer Center outlines that plant-based foods are typically high in fiber, vitamins, and minerals while being low in unhealthy saturated and trans fats. These nutrients play a crucial role in promoting cardiovascular health and reducing inflammation, two factors that significantly contribute to the development of heart disease and stroke.
Besides, a plant-based diet can improve insulin sensitivity, regulate blood sugar levels, and reduce the risk of type 2 diabetes. Certain plant-based foods, such as nuts, seeds, and leafy greens, have also been shown to have positive effects on brain function and reduce the risk of mental health illnesses such as depression and anxiety.
By incorporating more plant-based foods into your diet, you can reap a multitude of health benefits and reduce the risk of various chronic diseases.
The Ultimate Elixir: How Prioritizing Quality Sleep Can Help Improve Your Physical, Mental, and Emotional Well-being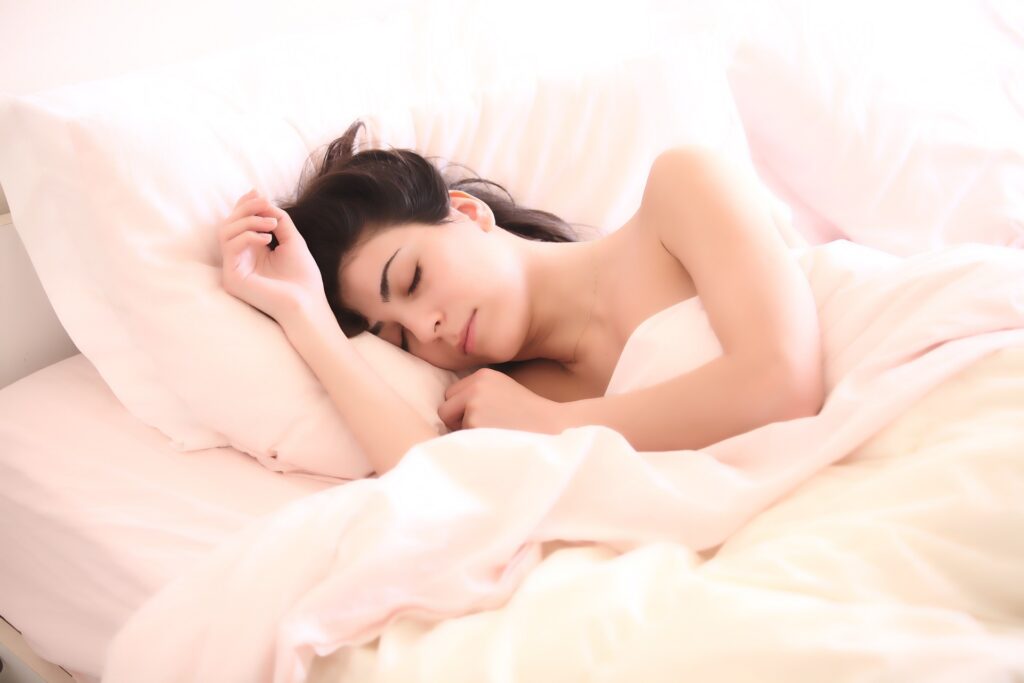 Getting adequate and restful sleep is crucial for enhancing brain performance, elevating mood, and improving overall health.
On the contrary, consistently falling short of good-quality sleep can significantly increase the risk of developing various diseases and disorders. These conditions can range from heart disease, stroke, and obesity to more severe cognitive issues like depression and dementia. 
Good sleep is about more than just the number of hours spent in bed!
Sleep quality is equally important, as it allows the body to complete essential restorative processes, such as repairing tissues, consolidating memories, and regulating hormones.
According to NIH News in Health, chronic sleep deprivation can have several negative consequences on the body, including a weakened immune system, impaired cognitive function, and an increased risk of depression and anxiety. Lack of sleep can also disrupt insulin sensitivity, leading to an increased risk of type 2 diabetes. Besides, insufficient sleep can alter appetite-regulating hormones, leading to weight gain and obesity.
Making sleep a priority and implementing healthy sleep habits can help reduce the risk of several chronic conditions and improve the overall quality of life.