Treat Williams, the actor who achieved prominence through his roles in "Everwood," "Prince of the City," and "Hair," has passed away at the age of 71.
His agent, Barry McPherson, confirmed the tragic news in a statement issued to People. He revealed that Williams died after being involved in a motorcycle accident.
"Williams was killed this afternoon. He was making a left or a right [and] a car cut him off," explained McPherson. "I'm just devastated. He was the nicest guy. He was so talented."
McPherson also expressed admiration for Williams' illustrious career, spanning over four decades. "He was an actor's actor. Filmmakers loved him. He's been the heart of the Hollywood [scene] since the late 1970s," added McPherson. "He was really proud of his performance this year. He's been so happy with the work that I got him. He's had a balanced career."
Treat Williams' Career Journey, From Early Stardom to Acclaimed Performances
According to Entertainment Tonight, Treat Williams initially rose to fame in 1975 with his role in the film "Deadly Hero." However, his illustrious career didn't stop there. Prior to his tragic passing, Williams had graced the screens in numerous TV and film projects, leaving an indelible mark on the industry.
One of his notable achievements came in the form of "The Late Shift," a production that earned Williams an Emmy nomination. This portrayal showcased his exceptional talent and dedication to his craft. Additionally, his captivating performance in "A Streetcar Named Desire" garnered him a well-deserved Golden Globe nomination, further solidifying his reputation as a versatile actor.
Williams' filmography is a testament to his versatility and commitment to his art. He ventured into various genres, seamlessly transitioning between dramatic and comedic roles. Throughout his career, he left a lasting impact on audiences and industry professionals alike, captivating viewers with his undeniable talent and magnetic presence.
Fans Mourn Treat William's Death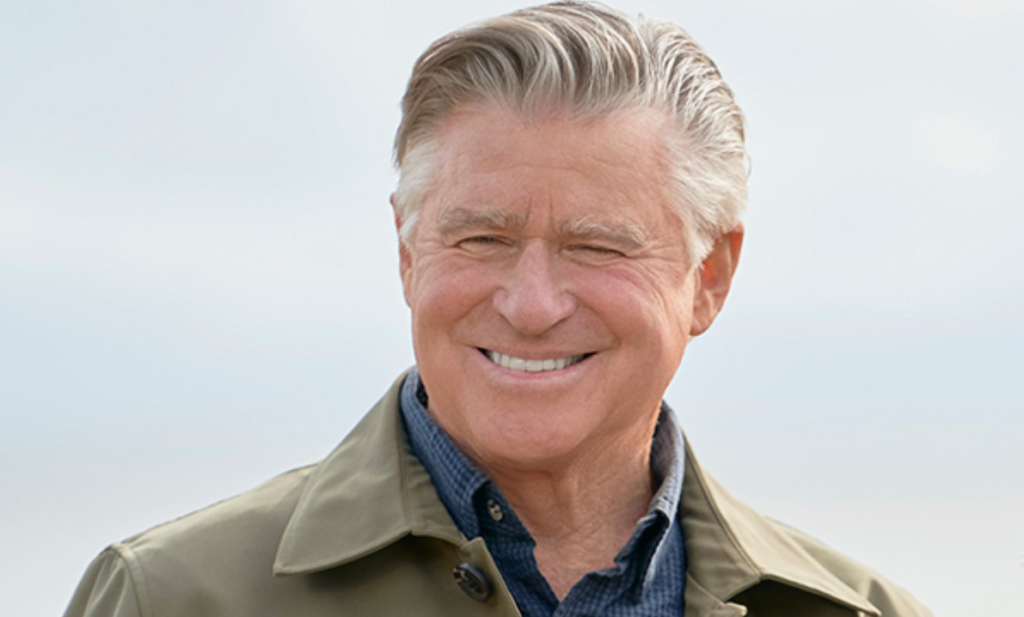 Just hours before the world received the heartbreaking news of Treat Williams' passing, the beloved actor took to Twitter to share a glimpse of his daily life. He posted footage of someone skillfully operating a tractor, expressing his plans to mow his cherished farm. With a touch of authenticity, he captioned one of the tweets, "What a real Vermonter does." Little did anyone know that these would be some of his final words to the world. Fans were left stunned, grappling with the suddenness of his departure. One fan wrote, "2 hours and it's all different. You never know what day is the day. RIP."
Another follower remembered his earlier tweet about the intoxicating aroma of freshly cut grass, remarking, "Earlier today tweeted about bottling the smell of cut grass…truly a life well lived."
Beyond his acting career, Treat Williams consistently professed his love for the picturesque Vermont countryside. In a candid conversation with Southern Living in 2020, the late actor shared the joy he found in tending to his 200-year-old farmhouse alongside his family. Reflecting on his blessings, he would occasionally pause and sit on his tractor, pondering, "I really wish I could thank somebody for this because this is really a great life."
Treat Williams is survived by his wife, Pam Van Sant, and their two children, Gill and Elinor Williams. In a statement shared with Deadline, the family expressed their profound grief over the loss. They shared, "Treat was full of love for his family, for his life, and for his craft, and was truly at the top of his game in all of it. It is all so shocking right now, but please know that Treat was dearly and deeply loved and respected by his family and everyone who knew him."