Is mom the type to always have a cup of coffee in her hand? Surprise her with the Ember Temperature Control Smart Mug so she can sip all day! It comes with 80 minutes of warm time (between 120°F – 145°F) or stays hot all day if you set it on its charging coaster. There are 8 colors to choose from in this new redesign! The Ember is a steal at $119
Verified review: I purchased this product for my office and I love it! The first time I realized it had been sitting for 30 minutes, my brain told me the coffee was going to be cold and I remembered I had this cup now and I had a temperature perfect sip waiting for me. I've found, for me, that 142 is the "perfect" temp. 135 was a bit too close to warm, and not hot. 145 was a bit too close to a sipping only hot. I do not take it off the base much during the day, but when I do, I love that it gives me enough battery to enjoy the rest of my cup before returning it to the charging base. I will also keep the cup heated while charging, so you don't have to worry about it loosing battery while you are using it. If you do plan on taking it off of the base for more than an hour, having a lid will prolong the battery life. I use the lid from my yeti tumbler, it fits perfectly. I will be purchasing one for my wife for Mothers Day for sure. Highly recommend! – Zachology
2. Everyone loves something that sparkles. So surprise mom with a gorgeous piece of Swarovski jewelry. This unique double-sided pendant features a drop-cut center crystal, suspended from a fine gold-tone finish chain and is designed to last – which makes it perfect for the stylish mom who manages to do it all while still staying fun and funky.  And it's 20% off – only $168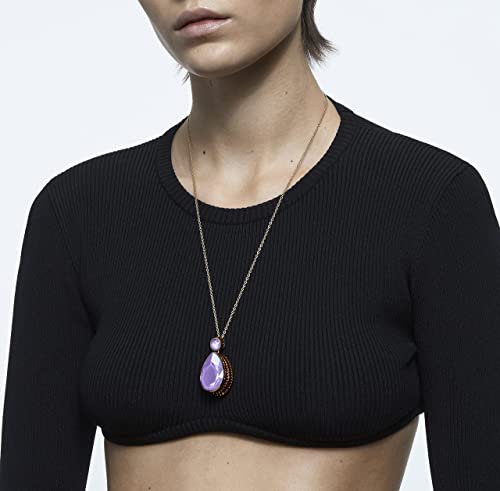 Verified review: LOVELY, MI WIFE ADORES THEM. PROMPTLY SHIPPED, WELL RECEIVED. THANKS. – Oscar
3. Is there a techy mom in your life? Maybe a bookworm? Then consider getting her this Kindle! This little tablet is perfect for reading – whether it's on the couch, by the pool, or out and about. It's new and improved design makes it the lightest and most compact Kindle yet, with a 300 ppi high-resolution display and a glare free screen. And at only $99, it's a total steal!
Promising review: I struggled with a refurbished Kindle for a long time then decided to get this one and hoped for the best. I am extremely happy with this new Kindle. So happy as it works so very smoothly and brings back the joy of "portable reading ". It can be tucked right in my purse to take along with me. I carry a battery pack just in case the Kindle should run low on juice but so far it has held a charge for a very long time. Quality, Quality and Quality, sums this Kindle up! – Dorleen
4. Does your mom love to keep up with her shows and movies? Then check out the Amazon Firestick! This handy little gadget does it all – from tv to movies to music. It's easy to install and set up, and mom won't miss a single thing with the Firestick. Grab it now for $39!
Verified review: I love these things! I usually keep a few around the house to give as gifts. I once gave an Amazon Fire Stick and a 3 month subscription to Amazon Prime to a niece who would have to stay out of work for 6 or 8 weeks after a surgical procedure. I told her I knew she would get bored with regular television programming after a short period of time. She and the rest of the family loved it and went ahead and subscribed to Amazon Prime annually. When her oldest son moved out he went with Fire Stix for the two televisions in his new home. His younger brother, who is still at home, asked for one at Christmas last year. I was happy to grant his wish! Like I said I like to keep a few around the house to give as gifts! – Lala
5. Is there a new mom in your life? Then consider The Story of You, a keepsake book, so she can have those first year memories close at hand. The illustrations are nothing short of beautiful and this keepsake book would be sure to wring a tear out of anyone! Don't miss out while it's only $29
Verified review: I was concerned that there wouldn't be enough milestones included or that the book would feel cheap, but honestly, it's amazing quality. The pages are not glossy so you can write in gel pen or pencil if you wanted, and the design is neutral and so cute with baby animals. There's are several pockets for special mementos for each month and the space for writing down your memories, reflections and thoughts are huge! Definitely an amazing quality heirloom for your baby. – glacierdreamer