Kidney stones were once considered a condition common among middle-aged people. Now doctors are seeing it occur more often in children and teens. The question is, why is it happening?
What are Kidney Stones?
Kidney stones occur when minerals like oxalate, phosphorus, and calcium build up in urine. They form hard yellow crystals that can be as small as a grain of sand or as large as a golf ball. Some leave the system with no issues, but others can block the flow of urine and cause severe pain and bleeding.
Symptoms include:
Sharp pain in the groin or abdomen
Blood in the urine
A constant need to urinate
Cloudy or foul-smelling urine
Irritability
Why are Kidney Stones Becoming More Common in Teens and Kids?
Experts are unsure why kidney stones are becoming more common in teens and kids. The disease is usually linked to conditions like metabolic syndrome, hypertension, diabetes, and obesity. But the children coming to doctors with kidney stones today are otherwise healthy.
A lack of co-existing conditions is leaving doctors puzzled. But they have a few theories on why this may be occurring. 
Antibiotics: Certain antibiotics are known to cause kidney stone flareups. It is believed that children may be prescribed antibiotics unnecessarily causing an increase in the condition. 
Hotter Summers: Climate change means summers are getting hotter. People sweat more and urinate less in hot weather, and children are especially vulnerable to the heat. When you don't urinate, minerals can bond to the kidneys and urinary tract increasing the risk. 
Diet: Experts feel a poor diet may also be linked to the increase. Foods that are high in sodium force the minerals in the urine to clump into stones. The condition is especially likely to occur in kids that don't drink enough water or drink a lot of beverages that are sweetened with fructose corn syrup. 
How Many Children Develop The Condition?
Kidney stones among children are not common, but there has been a recent increase. A 2016 study showed that the incidences increased by 16% between 1997 and 2012 with the biggest increase occurring in 15- to 19-year-olds. Within this group, women and girls saw a higher 52% increase than males. The disease became more common in males 25 and over. 
The study also found that stone occurrence doubled for boys and girls. Women saw a 45% increase in risk over the 16-year study period. Black adults and children were at a greater risk of developing kidney stones than whites. 
Another study conducted in Olmsted County, MN found similar results with kidney stone occurrence increasing by 6% from 1984 to 2008 among 12- to 17-year-olds.
How to Avoid Kidney Stones
The best way to avoid kidney stones is to drink more water. If your urine appears dark, you need to hydrate more.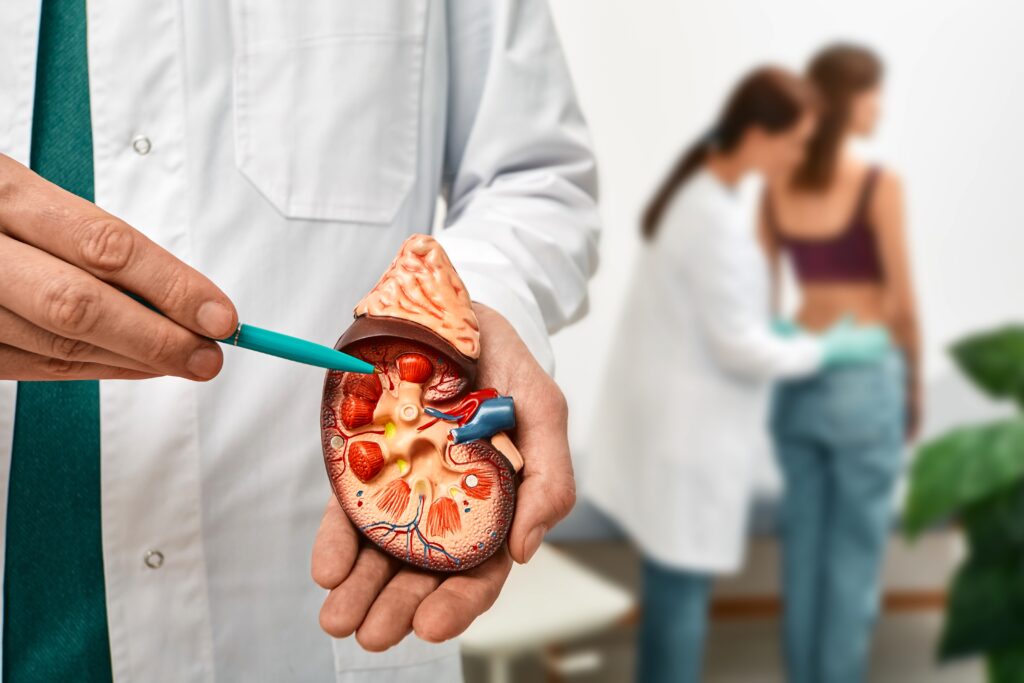 You can also minimize your risk of by going to the bathroom as needed and by eating a healthy diet. Here's hoping you stay safe.