Statistics say that over 400,000 cases of personal injury claims are done every year in the U.S. This means you are more likely to be a victim of personal injury than be hit by lightning. But of course, it's not the only thing that could happen to you. So if the time comes when you need veteran lawyers, look no further than Newland & Newland LLP, a top Illinois law firm.
The team at Newland & Newland is composed of eight highly-esteemed attorneys specializing in different fields of law.
Your defenders at Newland LLP are Gary Newland, Stephen Newland, Jennifer Carroll, Katrine Fleishman, Erin Adamski, Mary Pat Donohue, James Etchingham, and Rick Rogers.
The lawyers at this firm are experts in their fields. And as they collaborate, they provide advice in personal injury, medical malpractice, worker's compensation, toxic or mass torts, and real estate or foreclosure cases.
Newland & Newland has won around $65 million in court for their clients. These include personal injury, medical malpractice, and worker's compensation, among other legal battles.
If their case record is not enough testament for you, their numerous accreditations might be what you're looking for. First, they are recognized by the Better Business Bureau and ranked as the best DUI lawyers in Chicago by Expertise.com for 2022.
The attorneys at Newland & Newland also have awards like the Elite Lawyer award, Top 100 of the National Trial Lawyers, among the Top Ten Best Attorneys for 2020, and part of the Northwest Suburban Bar Association.
Brothers Gary and Stephen Newland started the top Illinois law firm in 1993 and nurtured a team of attorneys whose expertise adds value to the business. Gary is an authority in personal injury cases, some of which were reported by major newspapers like USA Today and Forbes. Steve, on the other hand, is an expert in real estate law. He specializes in foreclosures, mortgage modifications, and estate planning.
Together, the brothers have created a place where most clients can find what they need. With a team of eight experienced legal professionals, people who entrusted their cases to Newland & Newland got the legal help they sorely needed.
Here are a few testaments from the people they helped out:
"Newland & Newland is a highly professional firm that is extremely engaged with [its] clients. Sandy and Erin specifically helped me to understand [the] simple rights I had when put in a difficult situation. I wasn't a number–I was [a] person they all cared about. Highly recommend[ed]. Good people-REAL people! A+"
"Knowledge, creativity, compassion, understanding the issues, thinking outside the box. These are the most important qualities an attorney could possess. I have worked with Gary and his team at Newland & Newland for over 10 years and they embody these qualities."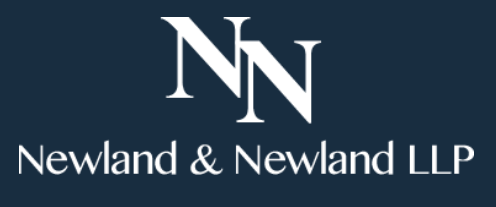 To reach more people looking for adept legal advice, Newland & Newland has offices all over the state. The top Illinois law firm has locations in Arlington Heights, Chicago, Libertyville, Itasca, Crystal Lake, and Joliet.
You can reach them at these addresses and numbers:
121 S. Wilke Road, Suite 301, Arlington Heights IL 60005
Phone: 847-797-8000
161 N. Clark Street, Suite 1700, Chicago, IL 60601
Phone: 312-981-0409
1512 Artaius Parkway, Suite 300, Libertyville, IL 60048
Phone: 847-549-0000
401 West Irving Park Road, Itasca, IL 60143
Phone: 847-797-8000
6221 Northwest Highway, Suite 201, Crystal Lake, IL 60014
Phone: 847-797-8000
128 N Scott St, Suite 100A, Joliet, IL 60432
Phone: 815-620-0546